Boys School Football Team
Recent Results
15/10/15
St Thomas: 2-2 Discovery
(Prince, Jediah)
Discovery: 2-1 St Mag
(Prince, Jediah)
Discovery: 3-0 DeLucy
(Prince, Jediah, Timi)
5/11/15
Northwood: 0-0 Discovery
Discovery: 1-3 Alex McCleod
(Javan)
19/11/15
St Thomas: 0-1 Discovery
(Jediah)
Discovery: 2-1 St Mag
(Jediah x 2)
Discovery: 3-1 DeLucy
(Jediah, Prince, Ayodeji)
03/12/15
Northwood: 2-4 Discovery
(Ayodeji, Jediah x 2, Prince)
Discovery: 7-0 Alex McCleod
(Jediah x 4, Harley x 2, Prince)
We have been very successful in the league this term. The boys have shown great energy and enthusiasm playing matches on the Thursday, then ready to work hard in training the next day. We finished top of the league, winning the league title! We lost only one game. We now qualify for the A league in the second part of the Sporting Club Thamesmead Competition, we will face even tougher opponents in another 10 league games where we hope to continue our success.
Coach Ross (Football Manager/Coach)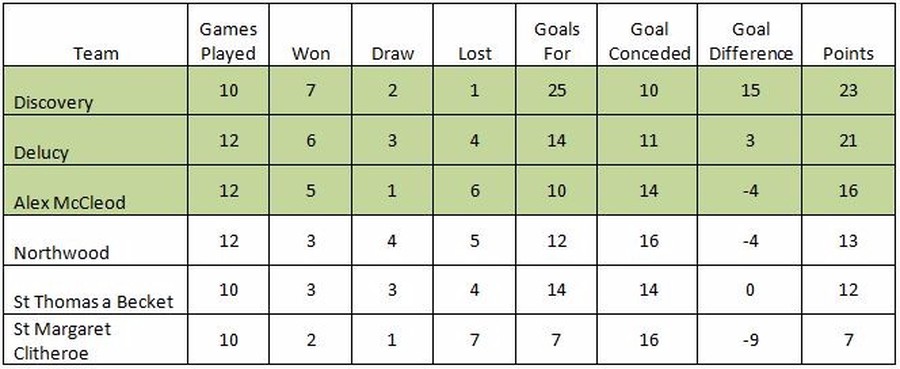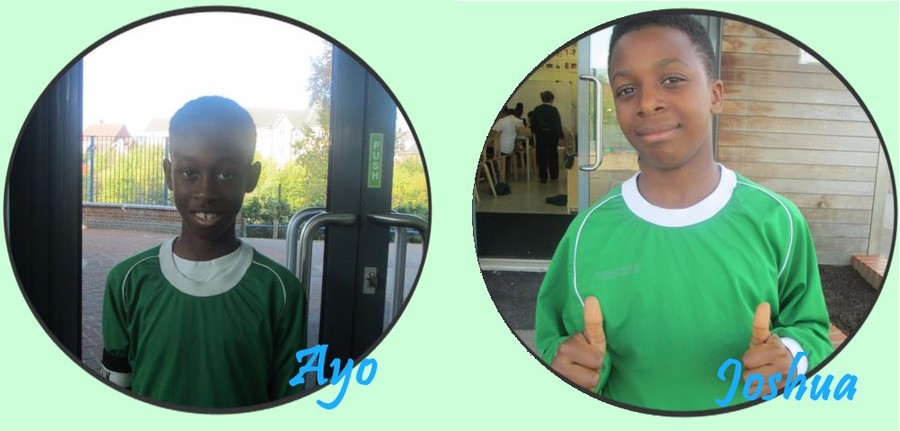 A word from our captain:
When told I was captain the feeling was indescribable, it felt like I owned the team!
Being football captain for Discovery Primary School is a great honour because I never thought that I would be the captain. I know that it will not be easy, but with the help of Coach Ross and Mr Hann, hopefully I will be very successful. It is an important role. To be captain you need to show sportsmanship and Ubuntu, also you need certain attributes and strategies to make the team the best they can be.
I am very proud to lead the team - hopefully to victory!
Ayodeji Taiwo - Team Captain
On the 15th October 2015 Discovery Primary School started our football season. We played 3 matches, winning 2 and drawing one . All of our matches were very difficult, but we got through them following our game plan. We brought 8 players to the match, however only 7 children could play at one time. The 8 players in the squad were: Ayo (C) , Prince (VC), Lanson, Kofi, Timi, Signs (GK), Jediah and me – Joshua. All of the team played extremely well, even though we should have won the first match! Playing for the team is a big honour. Many children wanted to be picked, yet I was one of the lucky ones, so I'm pleased.
This season I hope our team will become even more successful than last year's great team. Not only do we want to retain the Matthew Clarke Tournament, we also want to win the league!
Joshua McDavid - (Defender/Midfield)